Why Disappointing People is the Best Thing You Can Do
"Well goody-goody gumdrops for you!"
I'm talking back to the guy in the anti-bullying Facebook video I'm watching (although I should be sleeping).
He's just explained the best way to render a bully powerless is "just don't react."
Which probably makes sense to a lot of people.
But for me, the little word "just" is like flicking a Bic on dry pine needles.
"HELLO — SO GLAD THAT'S SO EASY FOR YOU BUT IT IS SO HARD FOR SOME OF US WHO ARE EASILY TRIGGERED!"

It's 9:55 PM, and I was supposed to be asleep by 10:00. I switch my cell phone to airplane mode, set it on my nightstand, and close my eyes.
But "just don't react" has gotten under my skin.
I'm mad at that guy.
Mostly, though, I'm mad at myself.
Even after fifty years, I still don't know how to "just don't react."
Which means that so many people who do not matter have had too much authority over my life.
They've had authority about my identity, my worth, my actions, my inactions.

I remember the difference between expert and authority from a class I'm taking:
An expert is someone who knows a lot, while an authority is someone we listen to.
This further deepens my concern over giving the wrong people so much authority in my life.
I have listened to far too many people who didn't even know me.
I reach for my phone, switch it off airplane mode, and text myself:
I have let people take authority over me.

I am learning boundaries which allow me to choose whom to give authority.

I can say, "Your voice doesn't matter, and you have no authority in my life. You may speak, I can hear, but I don't have to listen, and I don't have to internalize. And I don't have to authorize your words."
I turn my phone off, set it back on the nightstand and pray as I drift off to sleep:
"Okay, Lord, this feels big. REALLY big. But what on earth does it look like in real life?"
He answers. Big time.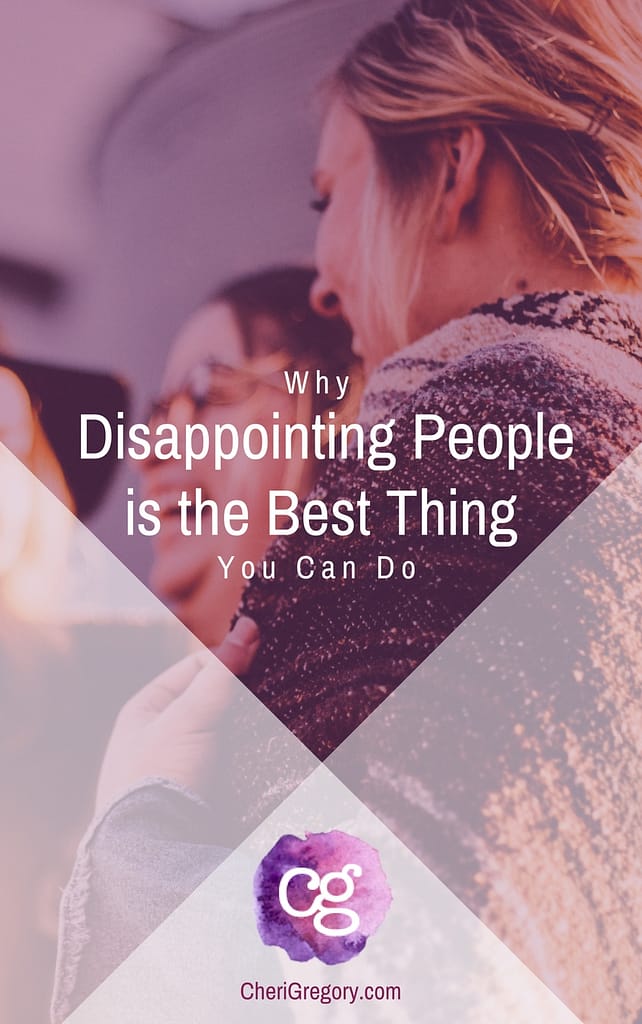 Another Word for Un-Authorize
I wake up to this burning question:
How do I un-authorize someone?

And immediately I think: un-authorize is a very silly word.
I try to come up with a word that means "take authority away from someone."
There's unauthorized, but that's passive and past tense. I want a word that means that regardless of how someone has come to have authority in my life — whether they took authority from me or I gave authority to them — I am now rescinding it.
The next thirty minutes remind me of how excruciating the English language can be, as I go to www.Thesaurus.com, look at all the synonyms for authorize, and try to think of their "un-" version.
Nuthin'.

I'm no longer simply curious; I'm now on the verge of desperation.
I need an active verb that means removing someone's authority in my life and over my life.
So I go back thru the list of synonyms for authorize again, just in case I missed something the first time.

Nope … Nope … Nope … Wait!
appoint
Another word for authorize is appoint.
Yes.
But do we have an "un-" version for appoint?
Prickles of recognition tap-dance across my scalp.
Do we ever.
It's a word I've been working myself to death to avoid for my entire life:
dis-appoint
The key to "just don't react" is disappointing people.
The very thing we try so hard not to do.
Haven't we spent our lives trying to please our people? Be who they want us to be? Do what they need us to do?

Yet disappointing people is the very thing we need to do.
Why You Need to Start Disappointing People
This explains why I've never been able to surrender completely to God.
I've wanted to.
I've meant to.
I've tried to.
But as soon as I'm "done" surrendering (!) I basically tell him, "And if You could wait here a moment, there are just a few people I need to go take care of because I can't stand disappointing people."

No wonder God said, "Thou shalt have no other gods before me." Exodus 20:3-5 (KJV)
I have spent my life appeasing lesser gods known as mother and teacher and husband and BFF and … and … and … "
When what I actually needed to do was dis-appoint them.
Every one of them.
Jesus is the only true Authority and Expert on you and me.
Because he created you, He is quite literally your Author, which means He knows you better than anyone.
So go ahead:
Intentionally dis-appoint everyone but God.
(Stay tuned for Part 2 with the "how-to"!)