Why Not All Dreams Should Last a Lifetime
I learned my one-talent servant lessons:
Pruning increases productivity.
One leaf—like one talent— is enough.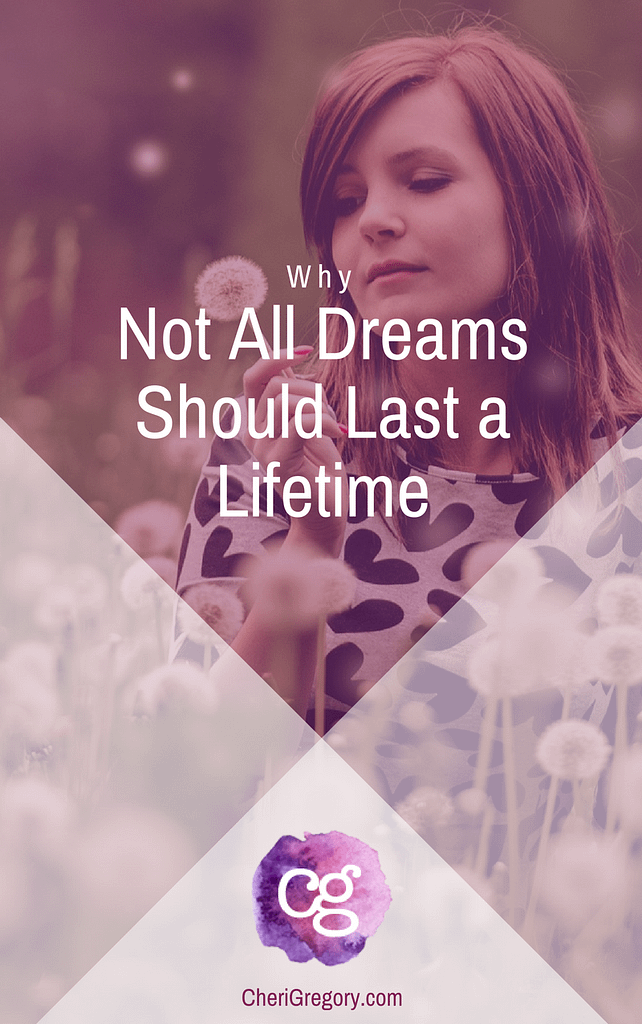 So focus I did.
I focused all my window sill gardening energies on one goal: Keep Basil alive.
This was the ultimate test. Faithfully, I watered and pruned, watered and pruned.
One day, to my delight, I discovered that Basil was sprouting an abundance of tiny new leaves, all bunched together.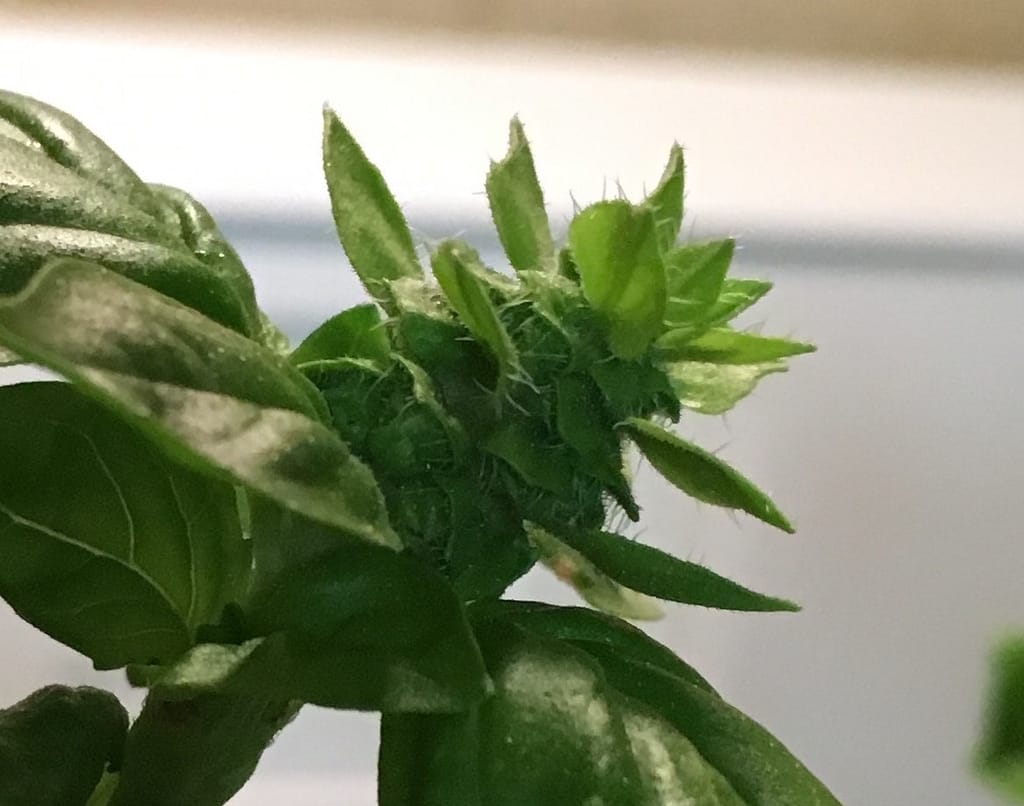 Look at me and my bad self, keeping Basil alive and helping him thrive!
I felt downright smug. I'm growing a green thumb!
But as the days passed, the tiny new leaves didn't get any bigger, no matter how much I watered Basil. Finally I realized: These aren't leaves; they're flowers.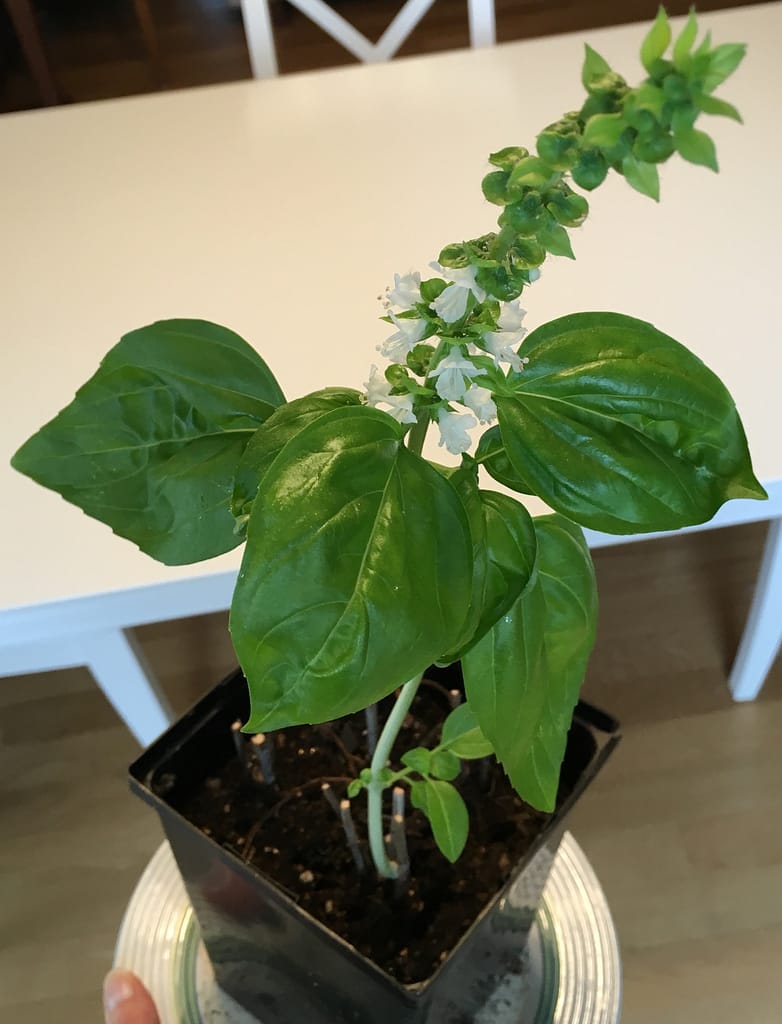 Frantically, I Googled "my basil plant is flowering" and discovered—to my horror—that basil plants normally produce a few cycles of leaves, flower, and then they die.
My immediate response was panic: No! Basil can't die! I promised to keep him alive!!!
Followed by: Wait, basil plants are supposed to die? So if … when … Basil dies, it won't mean that I'm a failure?
And then:
What if this is true of all our dreams?
What if no one dream is meant to be the "ultimate"?
What if each dream is supposed to seed the next?
Let Your Dream Live Its Life Cycle
During a workshop at the 2014 She Speaks conference, Shaunti Feldhan said several things that hit home for me. While she was speaking specifically to those of us chomping at the bit to land a contract for "the book," her wisdom applies to anyone with a dream.
After all, we each have our own version of "the book": that thing we're pinning all our hopes and dreams, expectations and anticipation, on. That thing that we know—If I could just make ________ happen!!!—would make us happy. Fix what's broken. Take us to the next level. (Preferably, all three.)
First, Shaunti pointed out that Ephesians 2:10 refers to "the good works" God has in store for us.
Works, not work. Plural, not singular.
No one dream we strive toward is our one good work. God always has more in store!
Second, she gently chided those of us who envision "the far green country" and expect to reach it "as soon as _____________." (In my case, "as soon as I get my book published.")
"That 'far green country'," she reminded us, "is heaven."
Not "the book" … or any other thing we're trying so hard to make happen.
Third, she cautioned us to recognize that while "the book" is certainly a "wow moment," it's really just another step along the way.
So while we certainly can celebrate, we shouldn't stop.
"The book" is never our destination, merely a stepping stone.
We All Have a Basil I in Our Lives
My dying basil plant and my failed book proposals have helped me learn three important truths about dreams:
Some dreams need to die so we can move on to the next good works God has planned for us.
Our only ultimate dream is not earthly but eternal.
Each dream is both a seed and a stepping stone to the next.
Have you been pouring too much time and energy into keeping certain dreams alive? Expecting the fulfillment of your dreams to fulfill you in ways only the Dream Giver can? Mourning over a dead dream when you know you should be moving on?
I get it.
Here's what I've been discovering about dead and dying dreams:
Dreading the death of a dream can be harder than actually letting it die.
When I saw new basil plants at Trader Joe's, my thought process went like this:
Realistic Cheri: I should buy a new one!

Reluctant Cheri: "Traitor! Have you no loyalty to Basil? He's not even dead yet!"

Realistic Cheri: I'm here. I want fresh basil. I'm buying it.
A dying dream and a new dream may co-exist for a while.
As you can see, Basil I and Basil II became fast friends: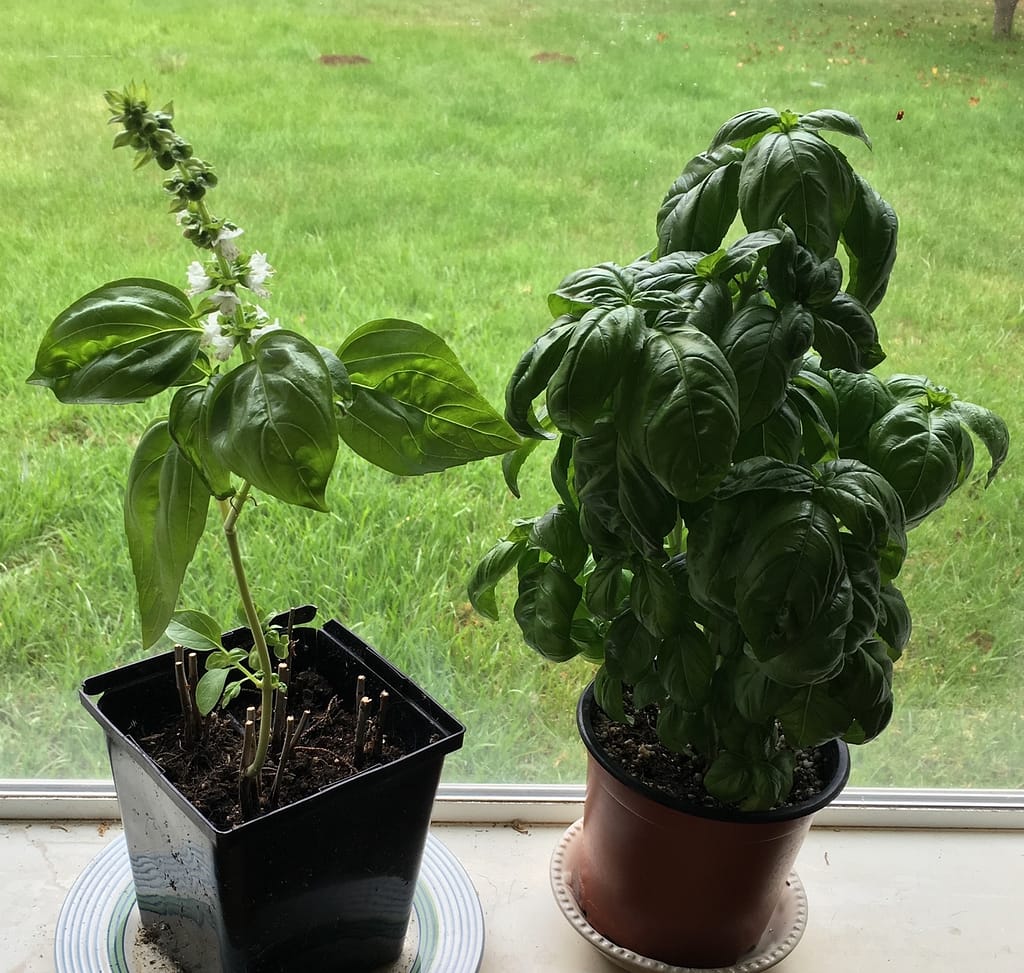 Letting go of a dead dream can be an enormous relief.
I love writing. I've had the privilege of co-authoring two books, and I had hoped to write more.
But the process of writing a book proposal is utterly draining for me. I didn't realize how much it takes out of me until shelving all the book proposals I'd been working on for the last three years.
I feel lighter.
Freer.
Eager to write just for fun.
I had no idea how much dead weight I'd been carrying until I set it down.
Embracing a new dream can be revitalizing and even revolutionary.
When I wrote "Finding New Life in a Dream You Thought Was Dead," I mentioned that I was switching my focus from book proposals to starting a podcast. I was excited but apprehensive. It felt, to be honest, like a cop-out. I couldn't make it as a real author, so I trying the next best thing.
12 episodes later, my deLIGHTful co-host Amy Carroll and I are having so much fun, we can hardly stand it. We love collaborating together. We love learning from other authors. We love the power of women's authentic stories and voices. And each week, we are amazed to see 10x more women are listening than we originally prayed for!
Podcasting has changed me in ways I now know, in retrospect, I needed to change. And podcasting is the only way I could have learned what I've learned, grown as I've grown.
Make Room for Basil II
If you're holding on to a dream that's nearing (or at) end-of-life, open yourself up to how and where God is leading you. As you go through this loss process:
1) Monitor your dread. Don't let it ratchet so high that you're paralyzed by misery. When you let a dead dream go, dread lets go of you.
2) Monitor the co-existance of your dying dream and new dream. Don't steal what's rightfully the new dream's to extend the life of the old. At some point, you must let go.
3) Monitor your relief level as you let the dead dream go. Don't let guilt and shame step in. It's okay to be glad it's finally over.
4) Monitor your renewed energy. Don't keep it under wraps. Show respect for all that the dead dream taught you by diving fully in to the new.
And remember:
No one dream is meant to be the "ultimate" dream. Each dream is supposed to seed the next.