Finding New Life in a Dream You Thought Was Dead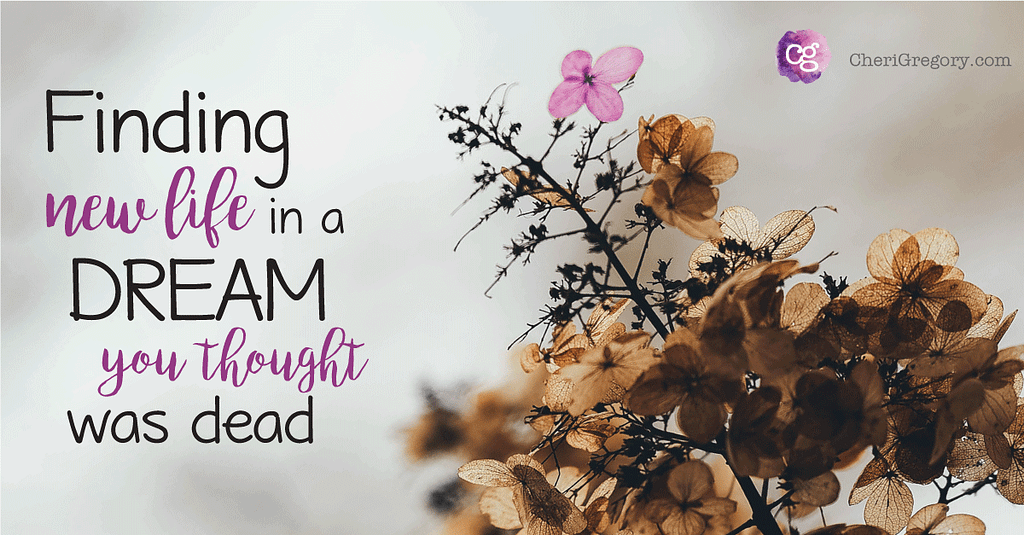 Buying the basil plant was an act of irresponsible optimism.
My home is where plants go to die.
But one day last fall, Jonathan wanted to make pesto and all the "fresh basil" on the produce isle was turning black. I was about to text, "Sorry son, there is no fresh basil, not even for ready money!" when I noticed a row of live basil plants in the floral section.
Score!
Even if it only survived long enough for one batch of pesto, it was well worth the $2.99!
Somehow, though, The Little Basil Plant That Could hung on, day in and day out. A full week went by without any sign of brown leaves. (I could practically hear him chanting: "I think I can! I think I can! I think I can!")
Eager to be a good plant mom, I read up on the care and feeding of basil plants. Since they love sun, I started putting Basil outside each afternoon.
Too late, I learned about whiteflies.
Basil put up a good fight, but the damage was too great. All his leaves fell off and his green stems turned brown. Defeated, I left my latest gardening failure out on the back porch.
Months passed.
Then, on April 18, I noticed something unexpected:
Signs of life!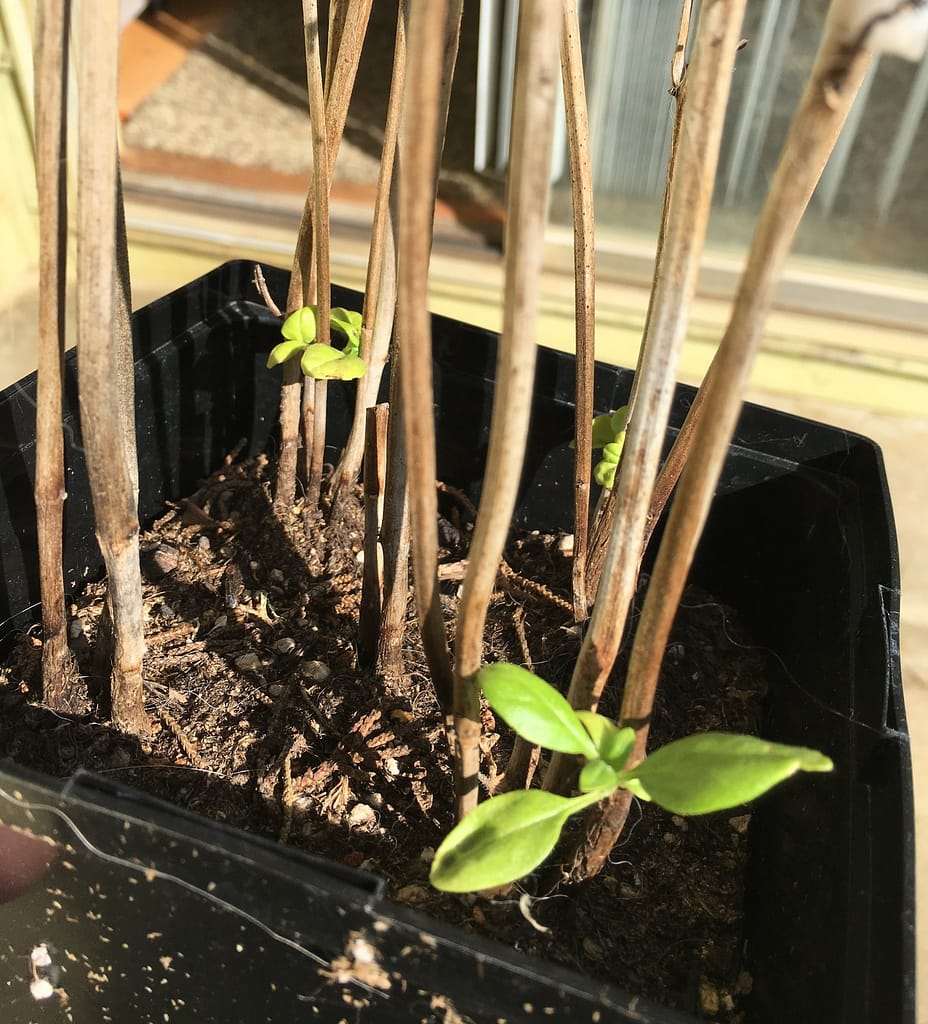 I cut down the dead stems, brought Basil inside, watered him, and set him in a window with afternoon sun.
Two weeks later, Basil looked like this: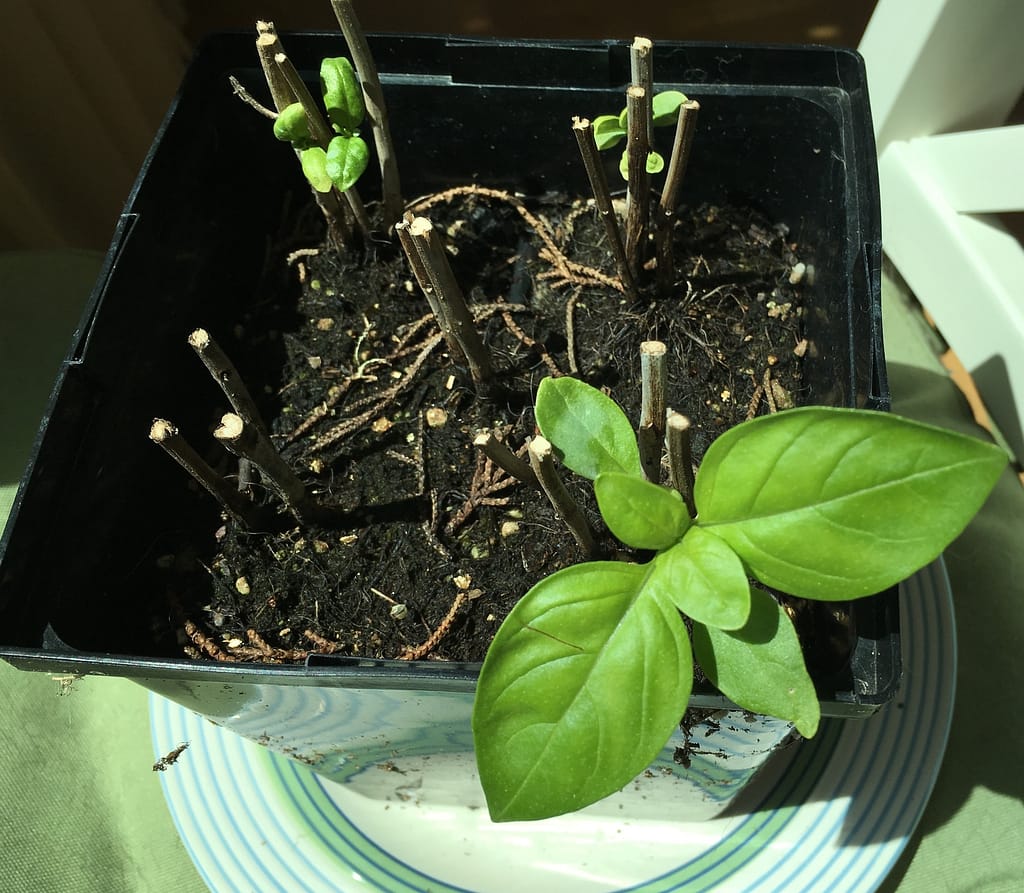 And after two more weeks, he looks like this: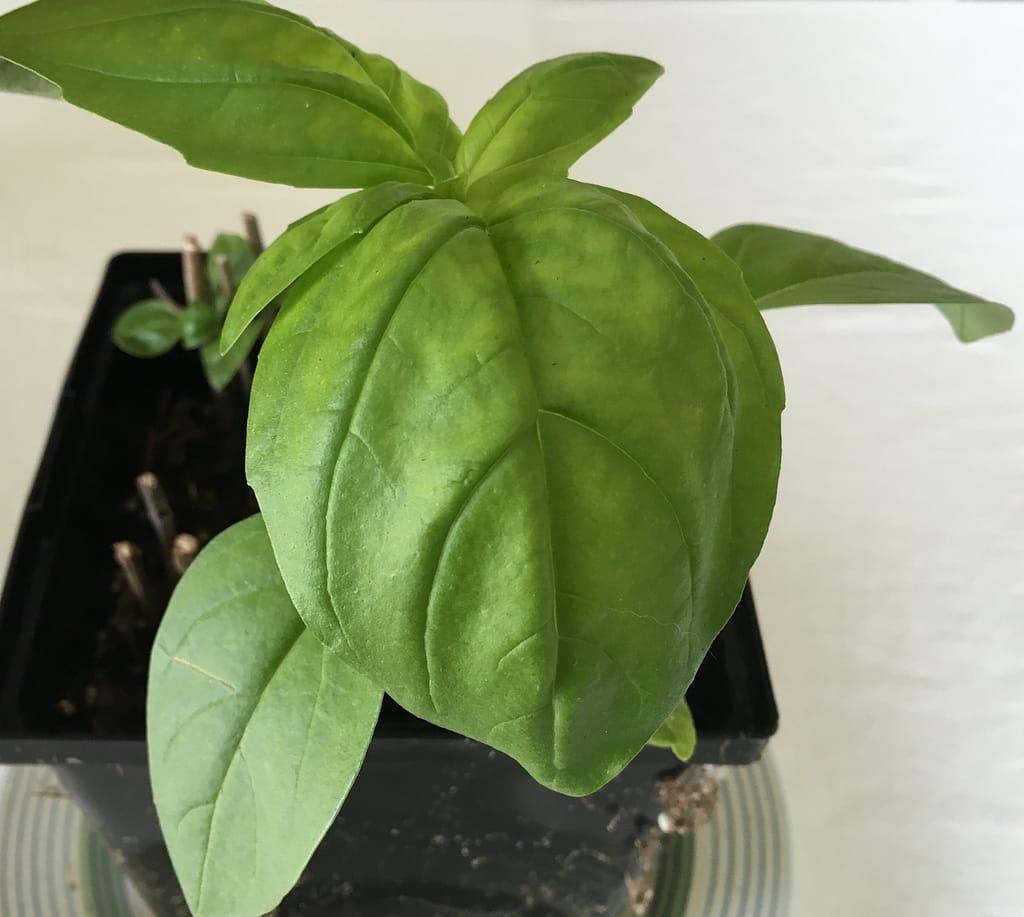 The two leaves that were the tiniest a month ago are each the size of my palm today.
When a Dream Dies
A month ago, my dear friend and co-author Kathi Lipp wrote a blog post titled "How to Let a Dream Die." (I still haven't asked her if she had me in mind when she wrote it, but it sure hit home!)
I'd recently received an unexpected rejection for a project I'd been so sure God was giving the "go." Specifically, a book proposal I've been working on for several years. Month after month, it got better and better.
But ultimately, my own "whiteflies"—a host of seemingly small issues that coalesced—brought it crashing down.
When a Dream Revives
I was throwing myself a humdinger of a pity party over my dead dream when I read Kathi's blog post.
Phrases like
After all the time, effort, and money I've spent on…
This is all I have to show for 25 years of…
I should just quit once and for…
had been swirling through my mind, day and night.
But tending to Basil made me wonder:
What if my dream isn't dead?
What if, like my feisty little plant, it's simply gone dormant for a season?
What if there's still life in it?
I started thinking about how I could cut back the deadwood from my dream. Perhaps even transplant it into a different container.
And sure enough—my dream began to sprout anew.
It looks a bit different: it's no longer a book proposal but a podcast. And it's no longer a solo project but a collaboration.
However, my core message and audience remain the same.
And now that I'm no longer hyper-focused on getting attention and approval from a publishing house, I'm enjoying all sorts of freedom and fun!
Finding New Life
If you're mourning a dream that has died, by all means, grieve your losses.
As you do, keep your eyes open.
While releasing what's no longer yours, watch for signs of new life.
Be a front-row witness as hope is reborn.
And I am certain that God,

who began the good work within you,

will continue his work until it is finally finished

on the day when Christ Jesus returns.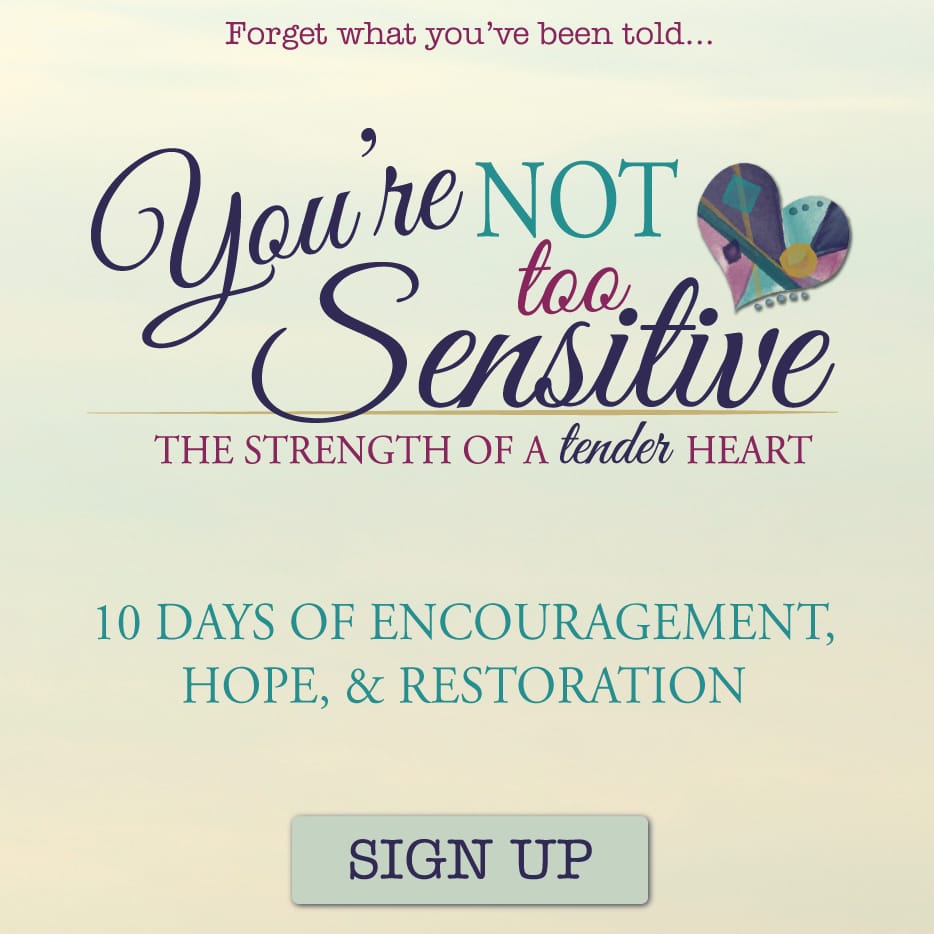 I'm thrilled to announce that my 10-Day HSP* Email series "You're NOT Too Sensitive: the Strength of a Tender Heart" has launched! Click the image above to subscribe!
(* HSP = Highly Sensitive Person)