This Week Give Your Favorite Bloggers the Best Gift Ever (Oh, and It Doesn't Cost a Penny … Really!)
This is a great week to say "Thank you!" to your favorite bloggers … and in very specific ways.
Because the GDPR goes into effect on May 25.
"What is it about the GDPR that makes this a great week to thank your favorite bloggers?" you ask.
Great question.
But first, let's be clear: by "bloggers" I do not mean individuals like the spammers or nameless mass-marketers whose abuses of email addresses necessitated the GDPR.
I do mean the real, live, creative women and men who write and share…
uplifting blog posts

practical articles

informative newsletters

entertaining Facebook updates

interesting Instagram stories
…and all the other online goodness that you enjoy and actually look forward to.
The GDPR, in a nutshell,
was created as a way to protect the rights of European Union residents with regard to how their data is gathered, stored, and used. This new law affects any online business (yes, even blogs)… (Crystal Paine)
So, here's a quick sneak peek at what's going on behind the scenes for many of the bloggers you know and love:
For weeks (if not months), many of your favorite creative content providers have been trying to sip from the fire hydrant of conflicting "best practice" information gushing from the Internet, as they attempt to figure out what "GDPR-compliant" even means.

Now, many bloggers are burning the midnight oil (not to mention draining their bank accounts) making complicated changes to their websites and email lists to meet the complex GDPR requirements.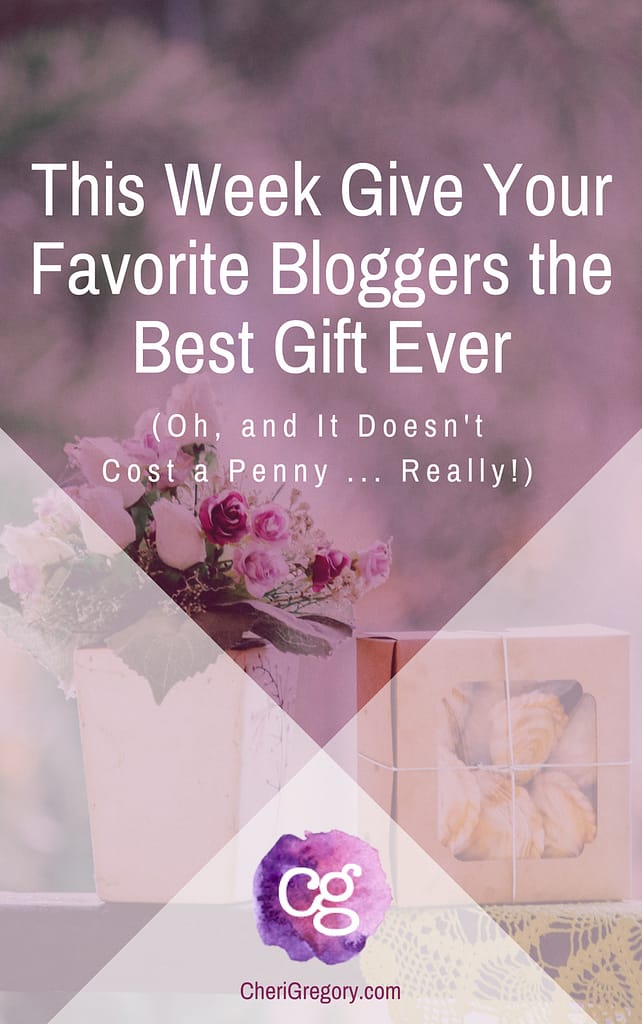 "It's Y2K for Bloggers!"
Yes, bloggers know that change comes with the tech territory.
But that doesn't keep this amount of change from feeling overwhelming when you're in the midst.
I asked a few online content creators, "If you're dealing with GDPR compliance right now, how is the whole process impacting you?"
Here are a few of their responses:
With great frustration, hours of work and still some uncertainty.
It's overwhelming. I wish I had an easy button for this!
It's making my head spin and my eyes crawl.
I feel like I'm being punished for something I didn't do.
It's costing me money and making me thankful I have a web designer to figure it out for me.
Blogging used to be my favorite thing and inspired me so much and this is just taking the wind out of my sails completely.
Right now, it feels like everything I've worked for is going straight down the drain.
I had to put aside income generating work to get this stuff done. And I'm still not 100% sure I'm compliant.
Many tears. It's all so confusing. Some of us have tech people who bark orders and act annoyed when we don't understand right away.
My freebies are not free to create, and these changes are keeping me from serving people.
It's overwhelming, stressful, and causing loss of sleep. It's also requiring a lot more chocolate and caffeine than it should.
If you're a Princess Bride fan, you'll understand why this quote was the first thing to come to mind when I read your question:

"I've just sucked one year of your life away. I might one day go as high as five, but I really don't know what that would do to you. So, let's just start with what we have. What did this do to you? Tell me. And remember, this is for posterity, so be honest — how do you feel?"
I've heard so much talk of "I might as well just quit."
It's the helplessness that's killing us right now.
So many bloggers give SO much and make so little … this is just so discouraging.
3 Things You Can Do for Your Favorite Bloggers (including a simple thank you script)
Still reading?
Fabulous! 'cause here's where you come in.
Here are three simple ways you can give your favorite "bloggers" Christmas in May.
1: Engage
Engage with your favorite online content creators this week, especially between now and May 24th.

If they've sent you an email recently, open it. If it asks you to confirm your subscription and you do want to continue receiving email from them, be sure to click the link.

Check your Promotions folder and even your Spam folder — you never know which folder The Powers That Be will decide that your favorite bloggers belong in.
2: Appreciate
Celebrate Blogger Appreciation Day on May 25th.
Thank your favorite online content creators briefly, specifically, and personally.

You can email them … tag them on Facebook … comment on a blog post … whatever method you're most comfortable using to let them know that they add value to your life.
Here's a simple thank you script:
Thank them for a specific aspect of a particular blog post, article, FB update, IG story, etc. ("Thank you so much for the FB update you wrote about ______.")
Share the impact it's had on you ("You gave me the ____ I needed to _____.")

Thank them in broader terms ("I so appreciate your commitment to helping people _______.")
Why May 25?
Because the day before, your favorite blogger may be deleting half (or more) of her subscribers in order to comply with the GDPR. And while a smaller email list might be best for everyone in the long-term, the immediate impact can feel deflating and defeating.
Let her know that you see her, that you read her, and that her words matter to you.
3: Recommend
Beginning May 25, start sharing a few favorite "bloggers" with your peeps on #FollowFridays.
Tell them who you enjoy reading and why. Invite your friends and family to check 'em out and sign up for any one that's a fit for them.
Here are my top suggestions for this week. If you're already on their lists, be sure to confirm by May 24th! If not, check 'em out and sign up for those that resonate with you:
The Gift of Gratitude
GDPR Day will come and go.
But one fact will remain the same:
To those whose presence in our lives is a positive influence, a simple "thank you" makes a world of difference.
Your Turn
In the comments, leave links to your favorite "bloggers"!