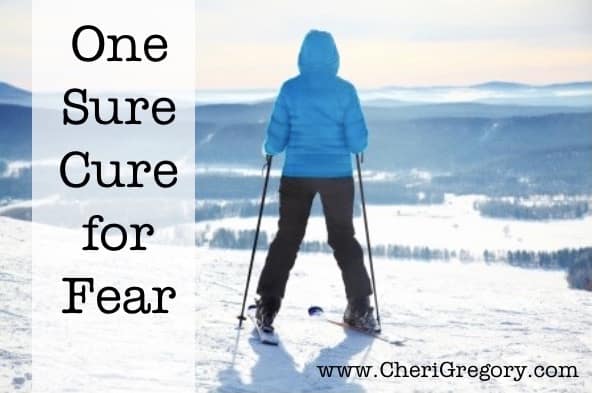 "I don't know how to rest."
"Neither do I."
"Actually, I'm scared to."
"Me, too."
"It's so much easier to just keep going and going, producing and producing. It's what I've always done. My comfort zone."
"It's like we're afraid of what will happen if we stop.
*****
A friend and I are discussing Isaiah 30:15, a verse God keeps bringing me back to.
In repentance and rest is your salvation,
in quietness and trust is your strength,
but you would have none of it.
Every time I think I get it, He prods me to go deeper.
You still don't get rest.
Fear vs. Joy
A few days after the rest conversation, this quote jumps out of a blog post at me:
Fear is excitement that's lost its breath.
(Fritz Perls, via Allison Vesterfelt)
I think of standing at the top of a ski slope, looking down, terrified.
The one thing that keeps me from yanking off my skiis and hoofing it down the mountain:
Breathing.
Deeply.
Deliberately.
And then pushing off for an exhilerating thrill.
Again and again.
Each time, what pushes me past fear and into excitement is breathing.
Repentance, Rest, Quietness, and Trust
I'd never recognized that fear and excitement are so closely related. But it makes sense. Think about the Inside Out characters: Excitement is basically a bunch of Joy plus a pinch of Fear.
This insight gives the Isaiah 30:15 sequence new meaning.
Repentance
When we're driven by fear (which fuels the bullies of Perfectionism, People-pleasing, Performancism, and Procrastination), we make unhealthy choices.
Reading Isaiah 30:15 in larger context, notice how the chapter begins:
"Woe to the obstinate children,"
declares the Lord,
"to those who carry out plans that are not mine,
forming an alliance, but not by my Spirit…"

We repent for putting our trust in any person, organization, or entity other than God.
Rest
Repentance doesn't prevent consequences. Our unhealthy choices injure us and those around us.
Rest is when we stop and recognize that we are hurting.
And we take time to heal.
Physically, spiritually, emotionally, and socially.
Quietness
Honestly, I used to consider Quietness a waste of time. God could have been far more efficient by combining it with Rest. Less "down time" means more productivity, right?
Now I get it.
Quietness is when we "catch our breath."
We inhale the Holy Spirit.
Deeply.
Deliberately.
Quietness is when fear is transformed.
Trust
Fear is transformed into Joy.
Restore to me the joy of your salvation
and grant me a willing spirit, to sustain me.
Then I will teach transgressors your ways,
so that sinners will turn back to you.
Psalm 51:12-13
And Joy becomes acts of trusting obedience.
*****
God longs to do His deep work in our hearts.
He invites us to get rest, to enter into quietness.
Where He will change our fear into joy.