What I Did Right When I First Found Out About My Daughter's Tattoos
A heart-felt "THANK YOU!!!" to the more than three dozen women who took the time to speak more than 10,000 words of wisdom and understanding and challenge into my heart via comments, Facebook, and eMail after my first "Tattuesday" Post: How to Love Your Daughter When You Hate Her Tattoos. I read every single word, responded to each person, and took many pages of notes for reflection, prayer, and further writing.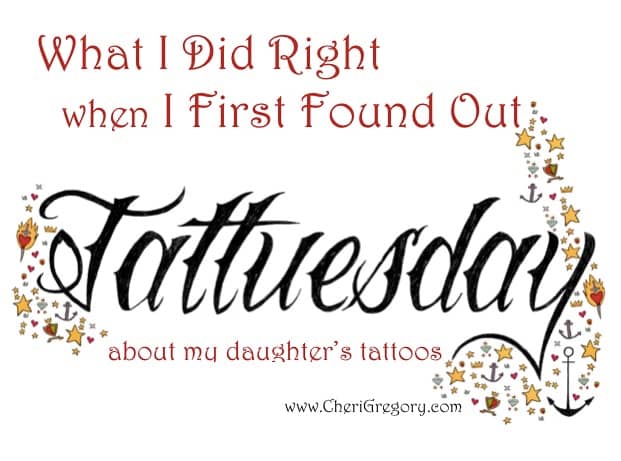 November 9, 2012
While browsing Facebook, I notice that a friend of Annemarie has posted photos of a recent event at their college, my alma mater.
I click on the link.
Oh, I'll have some fun walking down memory lane!
The photos are from the annual Fall Festival; great memories come flooding back.
When I was a freshman at Fall Festival, I had no idea that I was a mere two months from meeting my future husband!
But two photos make me freeze in alarm. At first, all I see is an arm: an arm absolutely covered with tattoos. I recoil at so much black and green and purple.
That visitor to campus sure has a lot of tattoos!
But as I look up the arm to the face, I recognize my own daughter. My stomach twists into a knot, and think I'm going to throw up.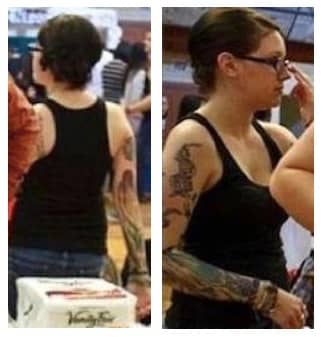 My first thought:
Daniel is going to hit the roof!
I feel myself wanting to hide already, just thinking about the volume and verbiage of his wrath.*
Now come waves of shame.
Other faculty members have children who are student missionaries, and I have a child with tattoos?
What does this mean about us as parents? as teachers?
What will the students say?
Next, freezing fury.
Those cost money. A lot of money. Here I am returning clothes I need so that I can pay for…of all the ungrateful…entitled…self-centered…
I shift into action mode.
Suddenly, I want to text her or e-mail her or call her or drive the four hours and put her in the car and take her to a tattoo removal clinic.
I want to LET. HER. HAVE. IT.
This is not just over the line, this is far and beyond anything… She's told me all along she'd never get even one tattoo, and suddenly she is covered in them?
I've been betrayed. (Story. Of. My. Life.)
I'd been having a perfectly nice normal day until I saw this photo. Now, without warning, I'm in the midst of a situation I do not need. A situation I did not ask for. A situation I never dreamt I'd ever have to deal with.
BUT
as desperate as I feel about the tattoos, I am more desperate not to let my own reaction hurt my daughter or harm our relationship.
I am SO upset, I know that if it comes out in the wrong way at the wrong time, my reaction is so powerful – already far beyond my own understanding – it could do untold damage.
I want to protect my daughter from me, and I want to protect our relationship. Which means I will have to deal with my stuff on my own.
So the one thing I do "right" is the hardest thing I know how to do:
nothing.
For almost two months, in fact, I do nothing about Annemarie's tattoos. Oh, I do plenty of work processing my reaction to her tattoos! But I do nothing that directly involves my daughter.
Until an unexpected Christmas Eve phone call changes everything.
* * * * *
I wrote the above "story" almost ten full months ago as a contribution to a book my friend Kathi Lipp was writing – I Need Some Help Here: Hope for When Your Kids Don't Go According to Plan. (In fact, looking at the calendar, it seems that I wrote it on the same day Annemarie had her photo taken in Italy!)
At the time, I felt like I was still processing…perhaps slowly, but progressing nonetheless. Not exactly sure when I stalled out. But as I've been working on next week's Tattuesday post, which covers some key events from Christmas Eve 2012 through July 2014, I'm starting to see why.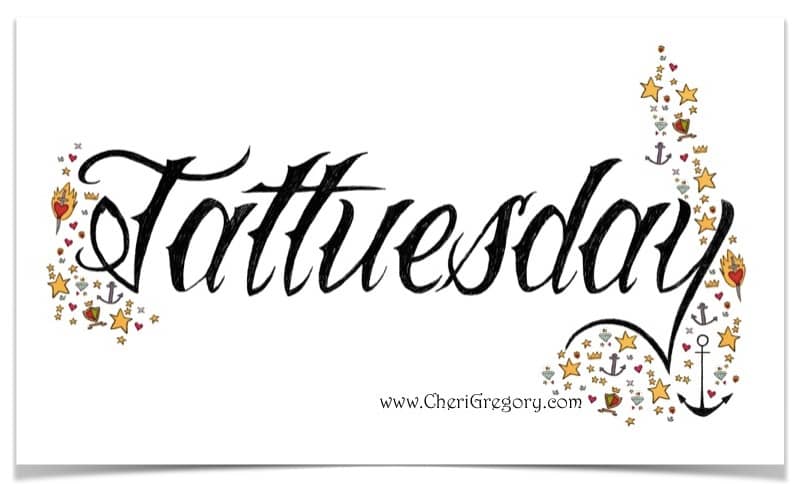 I'd love to hear your perspective!
If you've ever handled a sudden shock well: What enabled you to do so?
If you've ever handled a sudden shock poorly: What did you learn that helped you the next time?
If you you've gotten better at handling sudden shocks: What's made the difference?
(*Note: My husband was raised in a family in which yelling was normal; I was raised in a family in which silence was normal.)