What I Blamed on My Daughter's Tattoos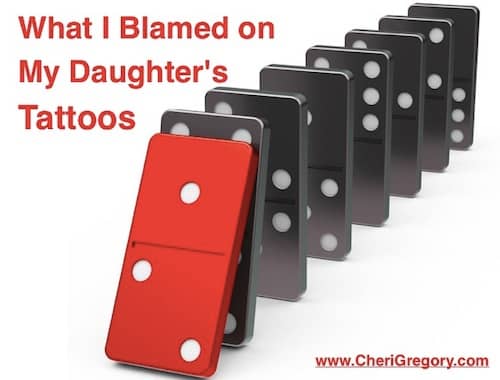 After my second Tattuesday post, I received a loving Facebook message from a dear friend, questioning the value of "rehashing all your understandable yet negative initial reactions."
This was a valuable perspective-check for me, as it had not occurred to me that the post might be perceived as a "rehashing" of the past. My goal in revisiting how I found out about Annemarie's tattoos and how I reacted was to re-examine my assumptions and perhaps discover something I'd missed.
It turns out I did.
The Christmas Eve call
On Christmas Eve 2012, as I was fixing food for the next day's festivities, my cell phone rang. "Cheri, Jon Speyer just suffered a massive stroke. Please let your husband and children know. We're having a prayer service for him tonight."
I moved about the kitchen in shock; I dreaded sharing the news. For Daniel, Jon was a dear friend, mentor, and father figure. For Annemarie, he was a beloved teacher and trusted counselor.
One week later, on New Year's Eve, Jon died.
The Domino Effect
On January 1, my father went hiking with my brother, slipped down a ravine, and waited for hours in the freezing cold before being air-lifted to safety.
In February, my mother declined from Stage 5 to Stage 7 Alzheimer's Disease in a matter of days and was placed on Hospice.
In March, Annemarie came home from college, overwhelmed by PTSD-like symptoms that we learned were classic signs of "protracted grief."
January-May, I watched Daniel pour 80 hours or more per week into work. At night, he slept fitfully, if he slept at all.
In June, I learned that Jonathon's college GPA had dropped by 50% during his sophomore year.
Too Much
I discovered Annemarie's tattoos just a few months after taking a stand against Perfectionism. I desperately wanted to be able to respond like a loving mother rather than a control freak.
But then
I nearly lost my father.
I helped plan my mother's funeral.
I worried that I was losing my daughter.
I feared my husband was working himself to death.
I discovered that something was going wrong with my son.
It was too much all at once.
I felt wildly out of control. I was desperate for a place to pin the blame.
Seeking a Scapegoat
I couldn't blame Jon or my father or my mother or Annemarie or Daniel or Jonathon. And I've never been one to blame God.
Instead, I found something to blame.
My daughter's tattoos became the scapegoat toward which I directed all my feelings of fear, sadness, anger, and abandonment.
Typing this out now, I feel ridiculous admitting that I held my daughter's tattoos responsible for a chain reaction of events they could not possibly have triggered.
But this is what the human brain does, left to its own devices. Without guidance, it pulls together pieces of unrelated data and concocts a coherent – albeit erroneous – story.
So now I question the premise of my second post: that the "one thing I did right" was doing nothing.
I suspect there was a better option that I could not see on my own at the time.
I suspect there still is.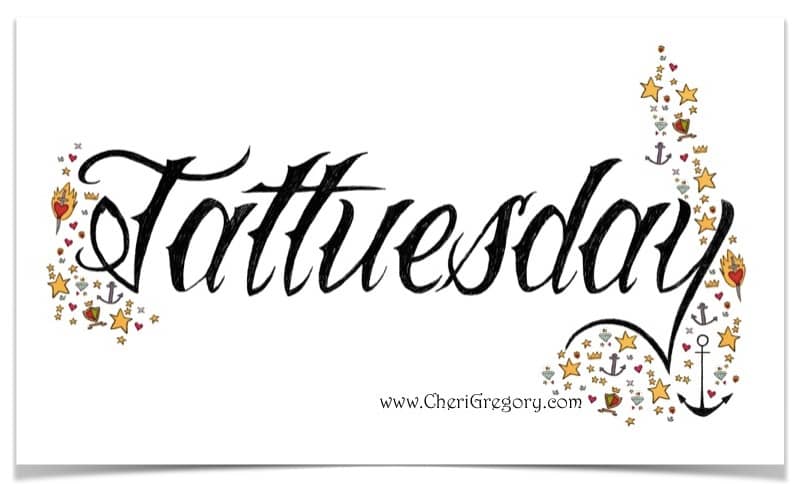 I'd love to hear your perspective!
When have you "scapegoated" a person or situation? How did you finally figure out that's what you'd done, and what did you do then?