What My Daughter's Tattoos Force Me to Choose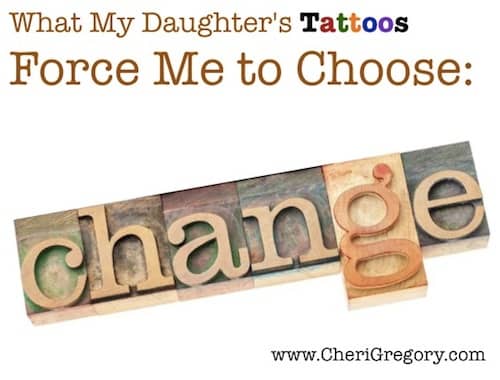 June 23, 2012
I receive this eMail from Annemarie:

When I click on the link, I see this comic:

I stare for what feels like hours, trying to understand what it means.
I am baffled by a daughter's desire to be close to her mother.
I do not understand the girl in this comic.
Not at all.
* * * * *
September 2012
On the way to take our kids back to college, we stop to see the movie Brave.
The central conflict is between the demanding Queen Elinor and her strong-willed daughter, Merida.
At the climax, the mother literally becomes a "Mama Bear" and saves Merida's life, sacrificing her own in the battle.
Princess Merida weeps, "Oh Mum, I'm sorry — this is all my fault! I did this to you…to us. You've always been there for me. You've never given up on me. I just want you back. I want you back, Mummy. I love you."
As I check my watch to see if the movie is almost over, I am startled by Annemarie's sobs. She isn't just sniffling; she's full out crying. Grabbing my arm, she wails, "I feel the same way about you!"
I stroke her hair in bafflement, clueless as to what she means. This scene has evoked nothing in me. The last time I recall actually wanting my mommy, I was less than three.
Brave has a happy ending.
When Queen Elinor is restored, Merida gasps, "You've changed!"
To which her mother responds, "We both have."
* * * * *
Now
I have something that I did not create, have not earned, do not deserve.
I have a close relationship with my daughter.
A friend commented about my Tattuesday blogs, "Your daughter must be so proud of your vulnerability and strength."
She is.
Annemarie regularly tells me how proud she is of me. Far more often then I tell her how proud I am of her.
Even after 23 years, this still feels so completely new to me. I have no role model, no precedent to follow. I am terrified that with one wrong move, I'll destroy this relationship, as I have so many others.
My own words echo back to me from the Eating Disorder Unit thirty years ago:
"My mother is never going to change."
Oh, how I hoped she would.
But she didn't change. Couldn't change.
Now
I must ask: What legacy will I leave Annemarie?
Will I also be
a mother who cannot hear her daughter?
a mother who doesn't see her daughter?
a mother who never understands her daughter?
I can be a mother who "is never going to change."
or
I can be a mother who chooses to change.
When faced with this forced alternative, my choice is simple.
Not easy–not by a long shot!
But simple, yes.
Because I know what it feels like to live unseen, unheard, unknown by my own mother…
Because I want more for my own daughter…
I will be a mother who chooses to change.
* * * * *
I've written a book about the four "P" bullies: Perfectionism, People-Pleasing, Performancism, and Procrastination.
I should be able to change.
But now I'm discovering another "P" bully — P demon, actually — that I must face.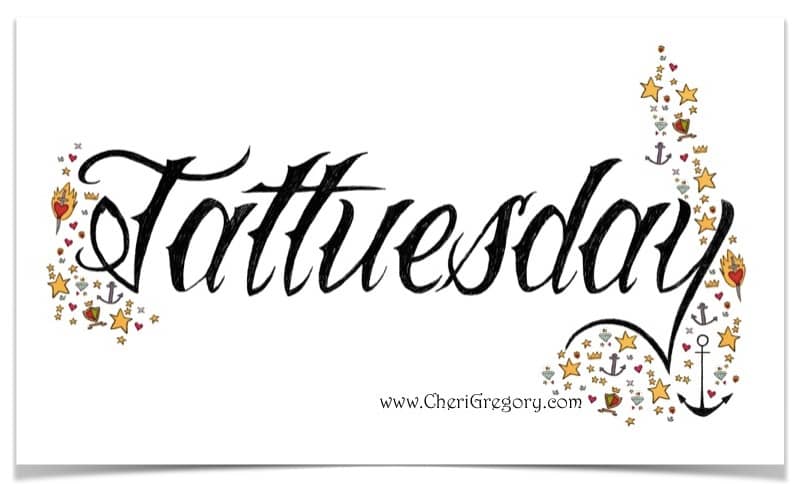 I'd love to hear your perspective!
What's a change you've been "forced" to choose?