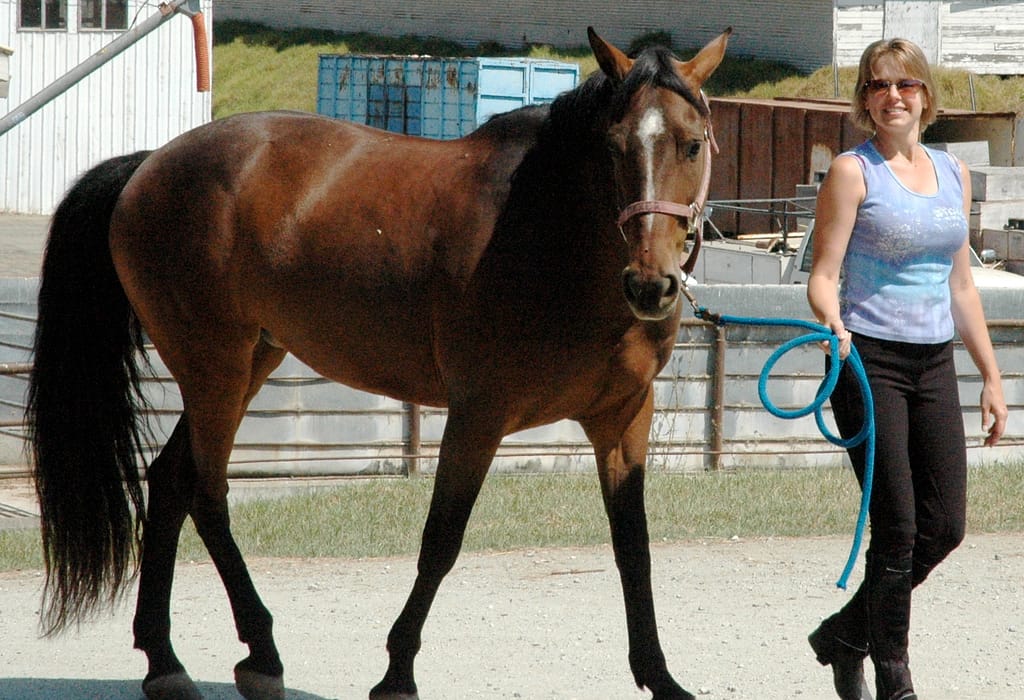 It's happening again. My mind is generating dozens of reasons why I shouldn't do what I'm scheduled to do this morning.
"You're tired… You deserve a break today…"
Exactly what am I resisting:
No, it's horseback riding. My excuse-making brain is working overtime to keep me from my 11:30 horseback riding lesson.
What is up with that? I'm a horse nut; I love horseback riding! Yet, here I am, avoiding one of my life's greatest joys.
Why?
Fantasy vs. Reality
Truth is, there's a major difference between loving the idea of horses and actually riding day after day. I've started riding regularly again, and the "fantasy" is gone.
It's work going to the paddock, convincing Newton he wants to be haltered, walking him to the grooming area, brushing, saddling and bridling him.
Then, there's the disillusionment that sets in mere seconds after I mount. My vision of what I want to do (glide effortlessly around the arena) clashes with the reality of what I actually do (bump, wobble, and weave.)
It would be so easy to just skip today's lesson.
"But," I tell myself as I begrudgingly pull on breeches and boots, "You know how you'll feel after the lesson. Probably sore. But also exhilarated. Stretched. More connected to the horse. A tiny bit closer to your goal of being a strong rider."
So, I go.
And afterward, as always, I'm glad I did.
What This Taught Me About Bible Study
You know, the same thing happens frequently when I sit down with my Bible for some quiet time.
My mind starts churning out the same excuses: "You're tired… You deserve a break today…"
There's a huge difference between loving the idea of being a Christian and actually practicing the disciplines of following Christ. It takes effort to make the time, to focus on what I'm studying, to be open to the Holy Spirit's leading.
And sometimes, I end up "sore" because something in scripture convicts me that that need to apologize to my husband or change my attitude toward my children. Ouch!
Oh, it would be so much easier to just skip today's lesson!
But when I open my Bible and pray God's guidance as I study, I come away exhilarated.
Stretched.
More connected to God.
And, always, I'm so glad I did.