An All-New Way to Think About Your Failures
The day after our interview with Kathi Lipp, Amy texted me:
I just had a thought: Kathi is friends with failure because she doesn't seem to take it personally. Just because a project fails, she doesn't consider herself a failure. That's mind-blowing!
It sure is.
When a perfectionist fails, she thinks, "I am a failure."
When an imperfectionist fails, she thinks, "That failed to turn out the way I'd hoped it would."
"I am a failure" vs. "That failed" may seem like a slight shift in wording.
But there's a world of difference in meaning.
If I believe that I'm a failure, I do what failures do: fail. And when I fail, I see it as further proof that I am, in fact, a failure. And since I now believe even more firmly that I'm a failure…
Error terror can be so self-fulfilling.
But we can learn to reframe failure. A simple (and even silly) metaphor came to me after reading Amy's epiphany. It's become a question I'm learning to ask myself in the midst of failure:
Am I a beauty queen or a baker?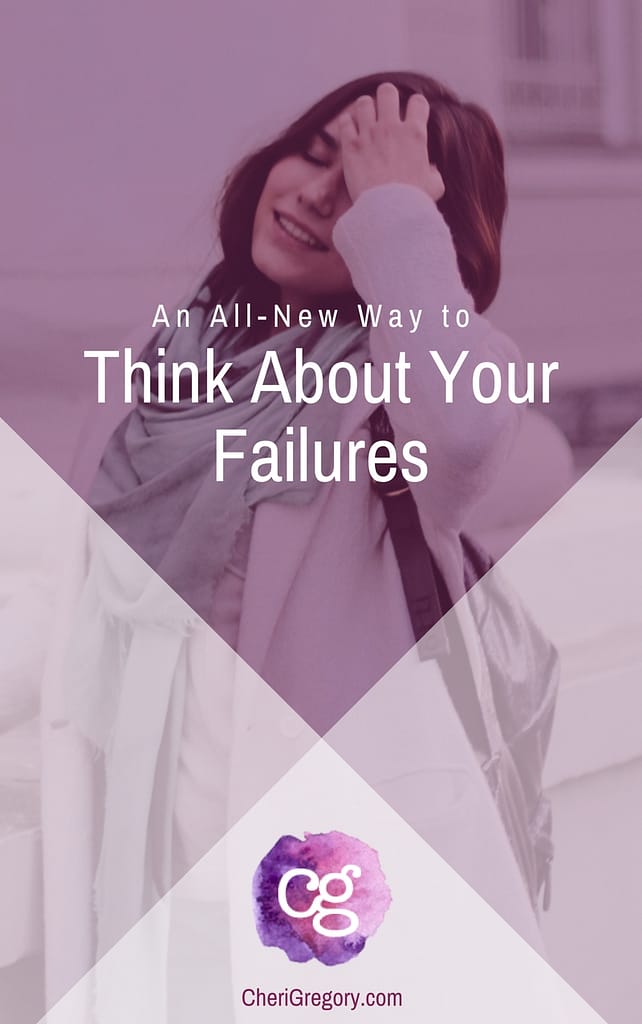 The Beauty Queen
Let's pretend that I'm a beauty pageant contestant, it's the day of a big event, and I've accidentally fallen asleep on the beach. Without sunscreen.
When I wake up, I'm sporting glow-in-the-dark beet red skin. People visibly wince when they see me.
What am a I going to do?
I'm going to stay home and hide.
When I am the product, and I ruin the product, it's all over.
There's no hope. No second chances. No redemption.
Worst of all, it's all my own fault.
But the good news is that life was never meant to be a beauty pageant.
The Baker
Now, let's pretend I'm a baker, I'm scheduled to deliver ten dozen cookies to an event, but I accidentally forgot to set the oven timer.
So I have trays of cajun "cookies."
What am I going to do?
I'm going to whip up a new batch of dough, bake fresh cookies (setting the timer this time!), and make my delivery.
When the product is not me, and I ruin the product, I can try again.
I can start over. I can ask for a second chance. I can find a way to make the best of it.
The good news is that burning cookies is a normal part of learning.
The Reframe
The next time you're in the midst of failing, try asking yourself:
Am I a beauty queen or baker?
If you find that you're telling yourself I am a failure (sunburnt beauty queen), intentionally reframe to That failed to turn out the way I'd hoped it would (burnt batch baker).
Perfectionism insists that you are always the end product of your efforts. So if you burn the cookies, you should stay home and hide.
But Perfectionism is wrong.
You aren't a product. You are a daughter of God's delight, invited to serve as He leads.
Keep practicing "That failed …"
Keep baking new batches.
Keep serving.
And watch your fear of failure waste away.