How to Be Someone Who Helps Others Succeed
The rustle of 250 restless bodies crescendos. We've been stuck in our seats at a required teacher in-service day for an hour-and-a-half, now.
Pure torture.
"You'll have a thirty-minute break, and then our next speaker will begin at 10:00."
I'm a rule-follower. So unlike the renegades who are already making a dash for the conference room doors, I sit still, waiting for our official release.
I expect to hear what you always hear at teacher meetings like these.
"Be sure to be in your seats exactly at 10:00 AM…"
"If you're late, our next session will start late, and then we'll end late …"
"You know you don't want to get on Los Angeles freeways any later than necessary this evening …"
I expect to be reminded…scolded…chided…treated as a child.
Which always makes me mad, because the people who need to hear this? They're already half-way out the door!
This is the annoying thing about a being a rule-follower: I sit and listen to reminders that don't even apply to me.
"Be sure to be in your seats exactly at 10:00 AM …"
I sigh, look down, and start to pack up my purse and computer bag.
"But if you're back in your seats by 9:55 …"
I halt, look up, and narrow my eyes.
"… I'll share with you something that's not essential…"
I inhale and lean forward ever so slightly.
"…but it's awfully nice to know."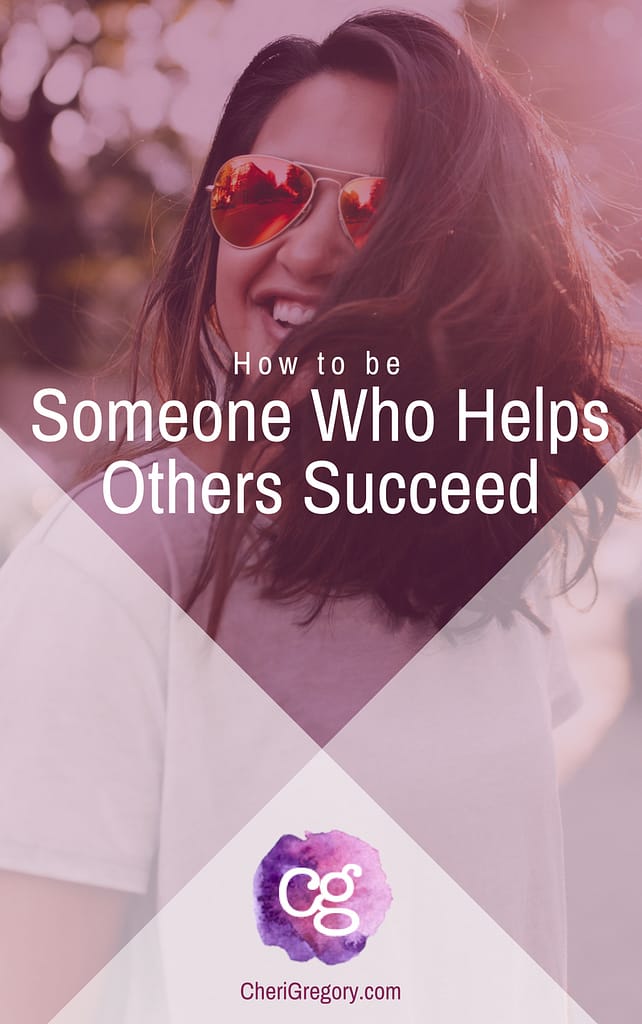 9:55 AM
By 9:53, the conference room is almost full. At 9:54, stragglers are diving for their seats, checking their watches, and heaving sighs of relief.
At 9:55, our superintendent, Joyce, returns to the microphone and for the next four minutes, she holds us spellbound.
Joyce shares a simple but profound teaching story that has immediate application value for every single one of us in the room, both in our classrooms and in our personal lives.
At 9:59, she switches from story-teller to emcee.
"Thank you all for being so prompt," she says, surveying the packed room with genuine appreciation and then introduces our 10:00 AM speaker.
As the speaker begins, exactly on time, I am keenly aware of what is not happening.
No one is sighing into the microphone and saying, "We'll start in a few minutes … when everyone else has gotten back to their seats."
Nobody is rushing out the doors to rustle up half the crowd from the bathrooms and hallways.
No reminding.
No scolding.
No chiding.
No treating grown adults like children.
And I realize what has happened.
Joyce hasn't focused on trying to prevent failure.
Joyce has set us all up for success.
When How is More Important than What
What story did Joyce tell?
I promise to share it soon … but I also promise that the story itself was far less important than how she invited us and how she told it.
When she said "But if you're back in your seats by 9:55 …" there was an air of mystery in her voice and a twinkle in her eye.
As she said "… I'll share with you something that's not essential…" none of us bought it for a second. Suddenly, it was essential. We had to know.
And when she said "…but it's awfully nice to know," we could sense that this was something she was personally excited about.
25 minutes was a long wait not just for us, but also for her.
She was as eager to share as we were to hear.
Her goal was to surprise and delight us.
And she succeeded at both.
Someone Who Sets Others Up for Team Success
I got to hear Joyce say, "I'll share with you something that's not essential…but it's awfully nice to know" numerous times during my early years of teaching.
She was my favorite part of every teacher in-service.
It's taken me a quarter-of-a-century to recognize Joyce's intentionality.
She didn't ignore the possibility of failure: in fact, she took it very seriously. A half-empty conference room at 10:00 AM would have had serious repercussions for everyone.
But instead of focusing on the failure she wanted to avoid, she poured her time, energy, and attention into the team success she wanted to create.
Instead of asking, "How can I thwart any teacher from hanging out in the hallways and bathrooms after 10:00 AM?"
She asked, "How can I thank all teachers who are in their seats at 9:55 AM?"
Focusing on Failure vs. Seeing Success
Becoming the kind of person who sets others up for success requires an intentional reframe from focusing on failure to seeing success.
Three questions can help us make the shift:
1 — What does success look like?
Focusing on failure: "We can't be late leaving the house because then we'll be late for our appointment!"
Seeing success: "If we leave the house at 9:45, we will be at our appointment with enough time to park … even if the parking lot is unusually full."
2 — How can I make success more appealing than failure?
Focusing on failure: "How can you not know where your other shoe is? We were supposed to leave 5 minutes ago!"
Seeing success: (an hour before when you want to leave) "I'm setting this timer for 50 minutes. If you have your shoes on when it goes off, we can cuddle up on the couch and read together for 10 minutes before we go."
3 — How can I reinforce success?
Focusing on failure: "Thank heavens we weren't late. I am so embarrassed when we're late."
Seeing success: "I so appreciated you being ready before we needed to go! It was so nice to drive to our appointment without being stressed and to have extra time to find a parking spot since there were so many people there. Best of all, I loved cuddling on the couch and reading together before we left."
Q4U
In what current situation are you ready to make the reframe from focusing on failure to seeing success?