How to Pick a Great Gift for Your Man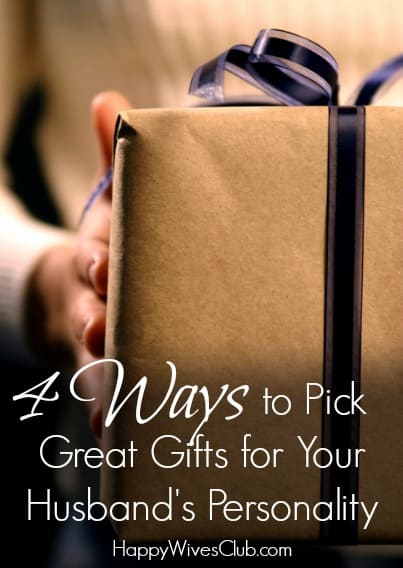 Daniel and I ventured out to the mall last night for the first time this holiday season.
Some unexpected emergencies have dried up our Christmas funds, so I wasn't really planning to do any Christmas shopping.
Daniel and I have everything we need.
And our kids are 21 (as of tomorrow, sniff, sniff!) and 22, so we aren't making any more trips to the Lego store or ordering out of the American Doll catalog these days.
But while we were at Radio Shack purchasing a necessity, I noticed something Annemarie has mentioned wanting: an arm band to hold her iPhone while she jogs. This is no passing fancy: she regularly runs 4-8 miles, and just yesterday reported cutting five minutes off her best four-mile time.
Since Annemarie sometimes reads my blog posts, I'm not going to say whether or not I made a purchase. (Although if you are reading, Chickie, rest assured that I did not buy the hot pink one, no matter how sorely I was tempted!)
But I was reminded how satisfying it is to find "just the right gift."
To match the gift to the giver.
I am so excited about Daniel's Christmas/Birthday (December 29) gift this year, it's taking every ounce of discipline I don't have to keep me from giving it to him early. He does not read my blog, but in case any of my readers can't keep secrets, I'll just say that it involves tickets to a musical event that will land his jaw on the ground. (I'm reviewing my CPR just in case!)
If you're a wife who still needs ideas for your husband's Christmas gift, I'm blogging over at

The Happy Wives Club

again today, with "4 Ways to Pick Great Gifts for Your Husband's Personality."
(I think that today's post will generate far less "excitement" than last Friday's!)
And if you're a wife who wishes her husband was a better gift-giver, here's a post I wrote a while ago that's been getting lots of hits as women Google "My husband never buys me gifts": "How to Fix a Non-Gift-Giving Husband"