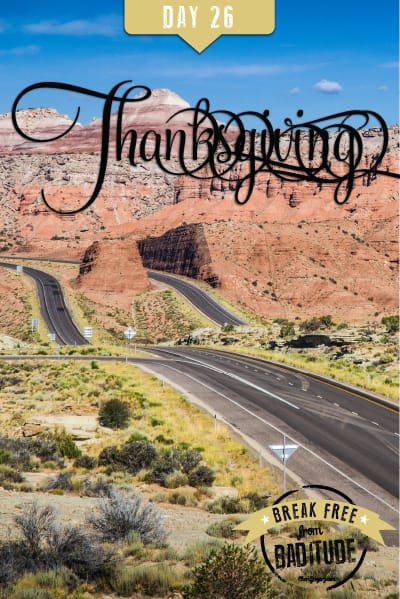 "You seem especially high maintenance."
Having just shared my heart with over a hundred women as the speaker at their church's weekend retreat, I am taken aback by this blunt observation.
I feel — and fight — the compulsion to obsess over it.
Meet My Alter Ego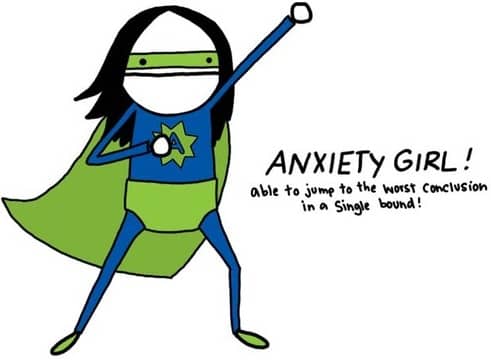 What does she mean?

"high maintenance"?

Me?

"especially high maintenance"?

What does this mean about me?

Most likely, it means I'm not getting through. Each woman here already has her act together and is living in complete peace.

Nobody here needs to hear what I came to say. I should just go home.

But if I'm so high maintenance, then I shouldn't go home. I'll just overwhelm Daniel with all my "especially high maintenance needs."

If I don't go home, though, where will I go? I have nowhere else.

I'm trapped!

I'm stuck here with women who hate me. And I have to go home where all I do is make people miserable!
Fortunately, the logical absurdity of my emotions hits my funny bone before they spiral completely out of control. I re-join the real world, laugh, and respond, "Yes, I'm sure I do seem especially high maintenance!"
In my mind I add:
And you have no clue how overwhelming, how exhausting it is to be "especially high maintenance" 24/7!
Anxiety Free: Who Me?
Trying to help me become "Lower Maintenance Girl" or (dare we even hope?!?) "Joy-and-Peace Filled Girl," well-meaning loved ones have offered their best advice over the years. Unfortunately, none of the following suggestions ever succeeded in doing anything other than – you guessed it! – making me even more "high maintenance":
1. "Just stop thinking about it."
2. "Just Let Go and Let God."
3. "Just don't have any expectations."
4. "Just let whatever anyone says go in one ear and out the other."
5. "Just don't take things so personally."
6. "Just trust yourself and follow your inner voice."
7. "Just don't be such a perfectionist (over-achiever, list-maker, do-er…)
8. "Just learn to r-e-l-a-x!"
9. "Just don't be so hard on yourself."
10. "Just accept whatever comes."
Excellent bits of advice, every one of them. But without the companion how-to manual (yes, I would buy Contentment for Dummies!) I could never figure out how to apply any of them to real life.
Of course, my repeated failures at following friends' advice only made me more "extremely" – I see you recognize the pattern by now! – "high maintenance."
My friends weren't trying to make me feel worse. In fact, they were trying their best to help me move from where I was (Anxiety) to where they were (Contentment), certain that if I could just join them, I'd feel so much better. They were probably right.
But they forgot one vital little detail: the directions.
If I Only Had a Map
How would I get from here to there?
Since I am blessed with lots of Normal Girl friends, none had ever been where I was. None had ever made the trek from Anxiety to Contentment. So the best they could do was earnestly tell me, "Cheri, where you're at sounds just terrible! Stop being there. Come join me here!"
My snarky side always wanted to respond, "Okay, Beam me up, Scottie!"
How would I magically transport myself from my "there" to their "here"?
When I didn't follow their well-meaning advice, some of my Normal Girl friends took offense and turned judgmental, "You must like being there if you're still there! You are choosing to stay there. You could decide to leave if you really wanted to."
Here's a News Flash for any Normal Girl reading this:
Anxiety Girl does not like where she's at;
Anxiety Girl is not choosing to stay where she's at; and,
Anxiety Girl wants to leave where she's at but she does not know the way out.
And a related News Flash for any Anxiety Girls: hanging around Normal Girls in hopes that their normalcy will "rub off" is just another set-up for disappointment.
Direct to God
In my experience, it's an either/or choice:
anxiety
OR
Prayer and
Thanksgiving and
Surrender.
When I struggle to fully surrender?
The key (at least for me) is thanksgiving.
Anxiety and gratitude can not co-exist.
(One challenge, of course, is that little phrase "in every situation"…but we'll talk about that more tomorrow!)
Try this today
Make a list of 100+ things for which you can give thanks today. You don't have to do it all at once…start the list and then keep coming back to it. Once you hit 100, post it some place prominent.
Leave a comment!
responding to today's blog, and/or
sharing your Day #1-26 experience of replacing "baditude" with God's word and gratitude, and/or
about anything else on your heart!